This Week In Trailers: Searching for Ingmar Bergman, Rabbit, A Mother Brings Her Son To Be Shot, Brewmaster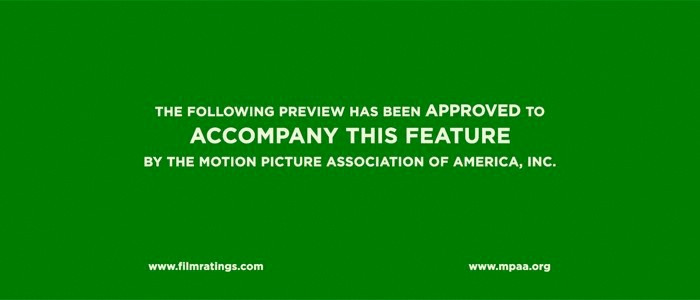 Trailers are an under-appreciated art form insofar that many times they're seen as vehicles for showing footage, explaining films away, or showing their hand about what moviegoers can expect. Foreign, domestic, independent, big budget: What better way to hone your skills as a thoughtful moviegoer than by deconstructing these little pieces of advertising?
This week we get to know Ingmar Bergman a little better, go on the hunt for our twin, understand how violence begets violence, get ourselves a cold one, and celebrate all that is Alan Arkin.
Searching for Ingmar Bergman
Director Margarethe von Trotta may not be a household name. However, her 2013 film, Hannah Arendt,  was a critically well-received film that looked at the reporter for The New Yorker who wrote about the war crimes trial of the Adolf Eichmann. It did well enough that a documentary like this seems in her wheelhouse, which is to say that she has the kind of critical eye needed to tell this story. The trailer is tightly edited, filled with the sort of long pauses that let us soak in the moment to feel that moment while bringing us gently down a path to understand Bergman as an artist. Short of an autobiography, this will have to suffice.
Rabbit
This is why you put your bonafides front and center. One of the things that kept me glued watching writer/director Luke Shanahan's debut feature trailer was the nod that it played Fantastic Fest. That carries with it a particular cache, and it certainly helped ensure I watched all the way to the end. Delightfully, this trailer plays it close without revealing anything more than its premise. Even then, though, things come off the rail pretty quick. It's weird, it's not very linear concerning how events are unfolding before our eyes, it deliberately keeps the viewer off balance, but that's its charm. High concept, but it looks like it could deliver on the goods.
A Mother Brings Her Son To Be Shot

As this is coming from the producers of The Act of Killing, I am here for it all. Director Sinead O'Shea makes a compelling case for why this is one of those stories that can resonate across geographies and populations far and wide. From the news story regarding the film's subject matter:
Not long before the documentary begins, Majella O'Donnell accompanied her son to an appointment, where he was shot in a so-called 'punishment' attack. Majella explains the logic of her situation in a matter of fact way. Had Philly not turned up to be shot in the legs, she says, he would have been hunted down and killed. There was no other option. So late one night, Majella walked with her son to the secluded alley. She waited nearby. She heard the shots.
Dealing with violence within communities that know no other path but that is hard. It's hard to tackle, it's hard to get rid of, and it's certainly hard to dismantle the institutional forces that, for decades, have allowed it to flourish. I do not purport to understand any of the pressures at play here, but it's stories like this which can hopefully educate the rest of us about it. A great trailer, to be sure.
Brewmaster
Breweries are springing up like coffee shops, and director Douglas Tirola is here to document why all of a sudden this is happening. The recent boom market when it comes to how many of these beer halls are now open is a curious thing, and a documentary like this is light fare. Light as it may be, however, it is perfectly teed up as an informative yet substantive take on what is a hot trend all over the country.
Nota bene: If you have any suggestions of trailers for possible inclusion in this column, even have a trailer of your own to pitch, please let me know by sending me a note at Christopher_Stipp@yahoo.com or look me up via Twitter at @Stipp
In case you missed them, here are the other trailers we covered at /Film this week:
Good Omens Trailer – High concept, for sure
The Boys Trailer – Oookay
Shoplifters Trailer – Yes, yes, yes
Daredevil Season 3 Trailer – Looks like I'm going to have to catch up on seasons 1 and 2 based on the scintillating plotline being teased here
House of Cards Season 6 Trailer – Dramz
The Little Drummer Girl Trailer – Interesting
Bodied Trailer – I guess this is supposed to be the next coming, so I'm here for it
3Below Trailer – I have no idea what I just watched
Here and Now Trailer – So-so story with a not so great trailer
Making a Murderer Season 2 Trailer – Is there a MUTE button for all the melodrama going on in this thing?
Tell Me a Story Trailer – Not enough meat on this bone
Pet Sematary Trailer – Hell yeah
The Christmas Chronicles Trailer – Yup, the kids will love it
Haunted Trailer – If you dug Unsolved Mysteries, here's your new paranormal indulgence
The Night Comes for Us Trailer – Solid
Speed Kills Trailer – I will never watch it
Ralph Breaks the Internet Trailer – One long product placement
Anna and the Apocolypse Trailer – Not so sure about the hype, but the trailer is serviceable
Glass Trailer – It's fine
Ben is Back Trailer – I'm warm to this
Aladdin Teaser Trailer – Great tease
The Best of Enemies Trailer – Ok
High Life Trailer – Oh yes
The post This Week In Trailers: Searching for Ingmar Bergman, Rabbit, A Mother Brings Her Son To Be Shot, Brewmaster appeared first on /Film.
Source: SlashFilm.com